This time we will discuss "Seo Guidelines: Search Engine Marketing" in the Profile Digital blog, Best SEO Indonesia. By reading this I hope you can get the best traffic for your company, service or product. And also hopefully your income can increase.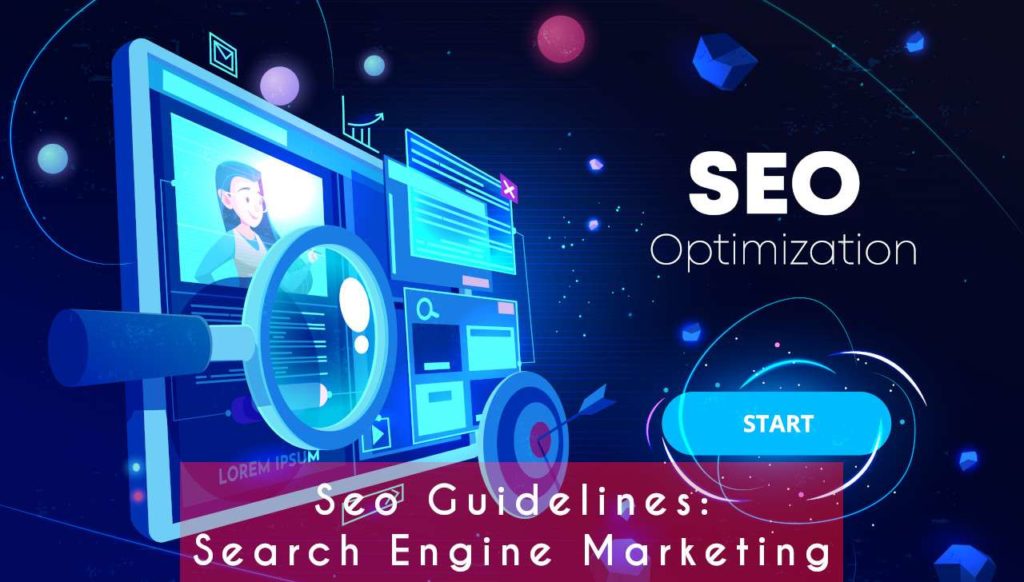 Several new application patents submitted by Google. It explains various items to give a web page ranking. Some application criteria such as:
Document evaluation method consisting of identifying documents
Get one or more history data types associated with the document
Generate scores for documents based on one or more types of historical data
The latest patent illustrates those who want to optimize the search engine on Google. Google's patent application can be difficult to understand, so the following things need to be considered to improve your SEO.
Update Your Site Periodically
Updating your site regularly is so important. Especially if you want to immediately maximize your website's ranking on Google. In addition to checking keyword density and meta tags again, Google's patent application also gives value on how often you update your content. The more often you update, your site can be considered relevant and will be better ranked on Google. Of course, with an increase in rank, your company, service or product will be better known.
To increase Google ranking, pay attention to do the following:
Update the page as often as possible,
Add a new page to your site,
Link new pages with other people on your site, and
Add new pages every week, not all at once.
When Google crawls back to your site, crawlers will ensure new content. Your website ranking can be higher using this approach.
Google Considering Your Domain Age
In decades, Google claims that it analyzes the number of years of domain registration (domain age) as part of the ranking process. This application patent confirms that domains registered for longer periods are given high marks. Because the age of the domain indicates that the site is not a fly-by-night jump page. You are advised to renew all domain registrations every year. Because it is one as part of your search engine optimization efforts. It is difficult to determine the magnitude of the impact of domain age on google ranking, but it proved to be of little help.
Google claims that it also uses the domain name to assess the feasibility of the site. Factors that are evaluated include the web host and whois information. According to the Patent Application, Google collects a database of hosts that facilitates spamming from Google's search engine. For that, you also have to use a good host to optimize your website SERP. Hopefully, your website ranking position can go up after reading this article.